2018 MINI Takes the States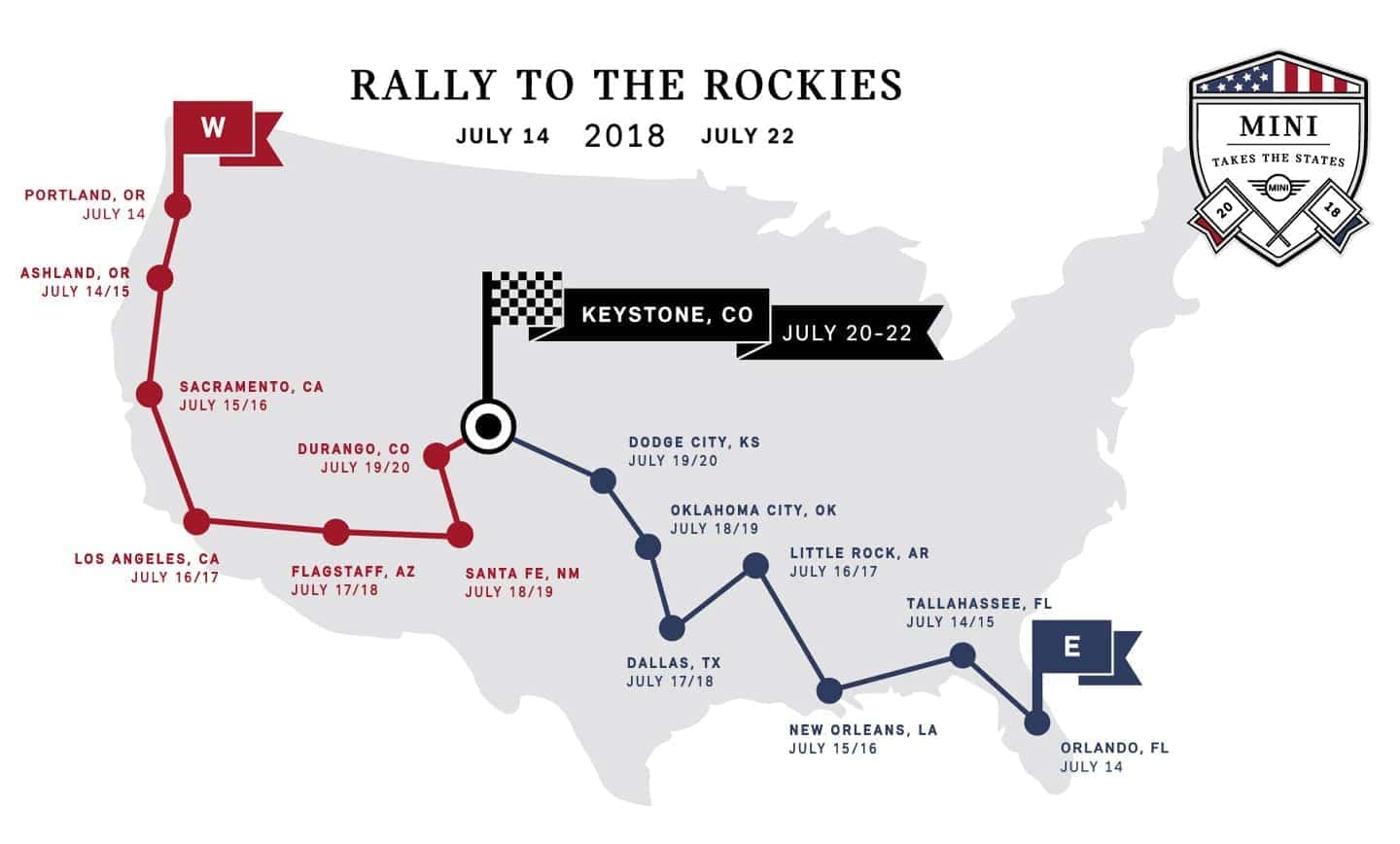 The seventh biennial MINI Takes the States took place from July 14 to July 20. Starting in Orlando, FL and Portland, OR and ending at Keystone Resort in Colorado, MINI rallied across the country and stopped in 14 states, covering 5,030 miles, to raise awareness for Feeding America and to make meals for those in need.
What Happened at the 2018 MINI Takes the States?
This year, MINI Takes the States generated 1.1 million meals for those in need in just 9 days. MINI drivers traveled across the country, with booth stops in certain cities along the way. This year, MINI created a booth stop in LA, and MINI of Santa Monica was right in the center of it all. At the end of the road trip, MINI drivers met at the Keystone Resort for a weekend of fun and unique activities.
How to Get Involved in the Next MINI Takes the States
MINI owners are encouraged to get involved in the next MINI Takes the States, and take part in an unforgettable experience. To participate, you must drive your MINI during the event and register online beforehand.
Stay in the Loop with MINI of Santa Monica Near Los Angeles & Culver City
Contact us at MINI Santa Monica to learn more about the MINI Takes the States event, and to learn about other upcoming MINI events. We are happy to answer any other questions you may have as well, including questions about the best art galleries in Santa Monica or what there is to do in Beverly Hills.