2019 MINI Cooper Countryman Specs & Dimensions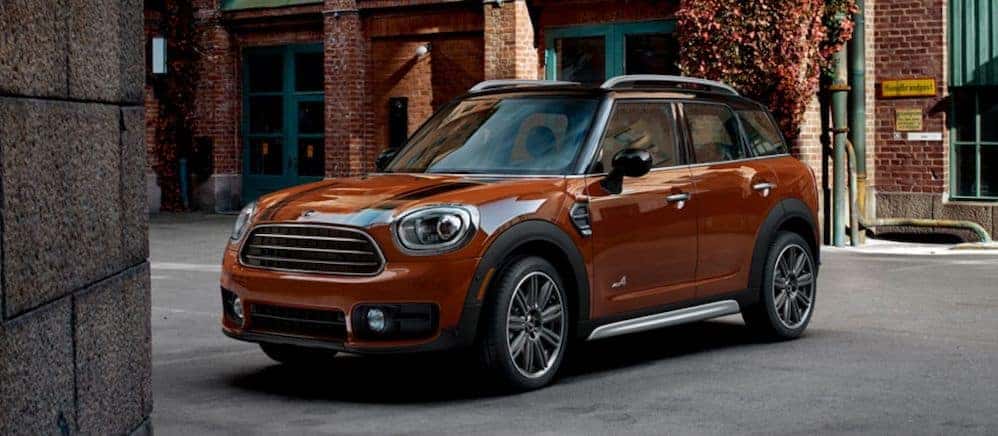 If you're interested in a new 2019 MINI Cooper Countryman but you're worried that it may be too small of a vehicle to suit your active Los Angeles area lifestyle, don't be. The Countryman is remarkably versatile and surprisingly roomy for a subcompact SUV. Explore the dimensions and specs of the MINI Cooper Countryman, then stop by MINI of Santa Monica to check out how comfortable this vehicle truly is.
MINI Cooper Countryman Length, Width, and Height
The 2019 Countryman stands 61.3 inches high, is 170 inches long, and 72 inches wide. Here's how the dimensions of the MINI Cooper Countryman compare to other vehicles in its class:
Mercedes-Benz GLA – 60 inches high, 174 inches long, 71 inches wide
Chevrolet Trax – 65 inches high, 168 inches long, 70 inches wide
Jeep Renegade – 67 inches high, 167 inches long, 74 inches wide
FIAT 500 – 60 inches high, 140 inches long, 64 inches wide
Buick Encore – 65 inches high, 168 inches long, 70 inches wide
Honda HR-V – 63 inches high, 170 inches long, 70 inches wide
MINI Cooper Countryman Interior Dimensions
The MINI Countryman interior can accommodate up to 5 passengers, and offers an total interior volume of 114.5 cubic feet. Here are the detailed interior dimensions:

Front Legroom – 40.4 inches
2nd-Row Legroom – 37.6 inches
Front Shoulder Room – 54.8 inches
2nd-row Shoulder Room – 54 inches
Front Headroom – 39.9 inches
2nd-Row Headroom – 37.5 inches
Trunk Space – 17.6 cubic feet
Maximum Cargo Volume – 47.6 cubic feet
That 47.6 cubic feet is enough to carry a bike or even a MINI X Surfboard down to the Santa Monica Pier, in fact, you might be surprised at just how much you can fit into a MINI. Add the sporty performance paired with the panoramic roof that makes the interior feel even more spacious, and you'll find that a new MINI Cooper Countryman could be the perfect vehicle. No matter if you're running errands around Beverly Hills, heading out to one of the fine restaurants in Culver City, or taking a road trip down California State Route 1.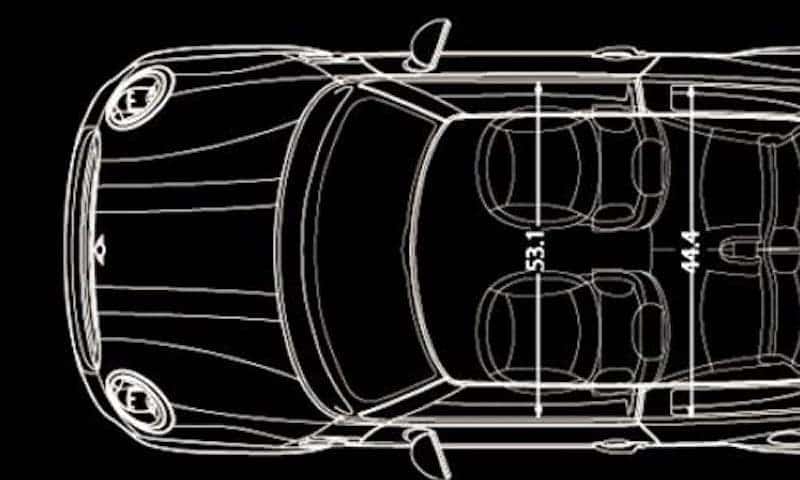 Test Drive the 2019 MINI Countryman at MINI of Santa Monica
The best way to learn if a new MINI Cooper Countryman is the right choice for your lifestyle is to get behind the wheel of one or try out our car personality test. The visit us at MINI of Santa Monica to see our selection of new Countryman models, and with our new vehicle specials, you'll find some of the best deals in the Mar Vista and Culver City area. Explore the available MINI Countryman accessories to find out how you can customize this versatile subcompact SUV to suit your needs, then contact us to schedule a test drive today!
More About the 2019 MINI Countryman
If you're interested in a new 2019 MINI Cooper Countryman but you're worried that it may be too small of a vehicle to suit your active Los Angeles area lifestyle, don't be. The Countryman is remarkably versatile and surprisingly roomy for a subcompact SUV. Explore the dimensions and specs of the MINI Cooper Countryman, then stop…

If you're looking for a fun alternative to your traditional small SUV, you'll want to choose the 2019 MINI Countryman. Spacious, versatile for the whole family, and driver-centric, the 2019 MINI Countryman offers more impressive interior features than the Chevrolet Trax, for example. So, what makes the MINI Countryman a winner in the interior department?…

You'd expect nothing less than a generous selection of accessories from a division of BMW — and that's what MINI offers. MINI of Santa Monica, an authorized MINI dealer near Los Angeles and Culver City, is your source for MINI Cooper Countryman accessories. Whether you're shopping for a new steering wheel or tires that are manufactured by MINI, we can…