Active vs. Passive Safety Features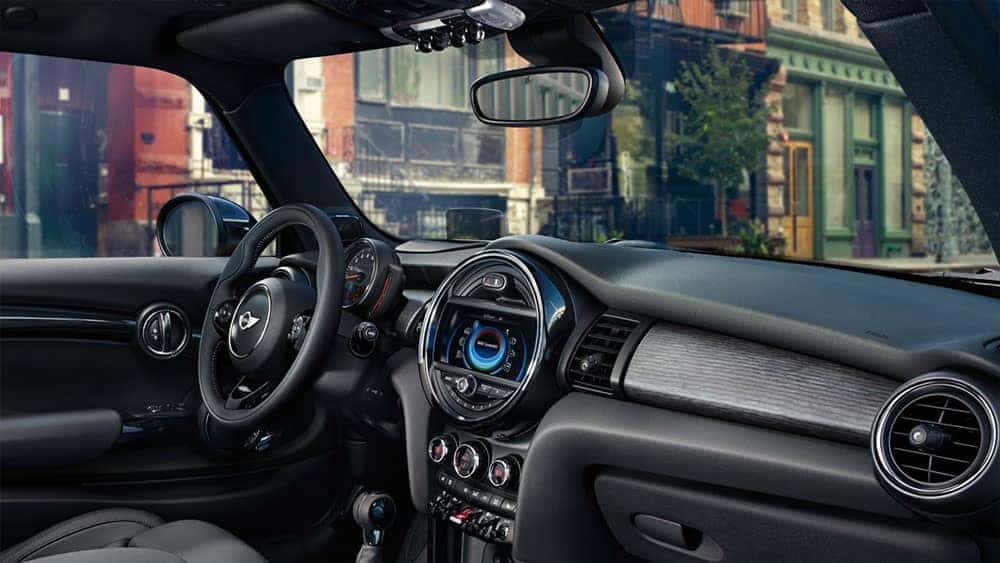 MINI vehicles offer active and passive safety features, both of which help make them safe cars for Los Angeles drivers. But what are the differences between these two features? Learn more at MINI of Santa Monica.
Active Safety Features
Active safety features are designed to keep you in full control of the vehicle at all times using advanced technologies. These technologies attempt to avoid accidents in the first place, and they are always on, alerting Los Angeles commuters. Thus, these safety features are always "active." Here are some of the features they include:
Active Brakes – These brakes help make driving easier in a number of different ways by applying added braking pressure when emergency braking, automatically drying themselves when it's wet, and decreasing erratic driving.
Dynamic Stability Control – Using advanced sensors and the strategic delivery of torque and brake pressure to the wheels, this system is able to help you stay stable on the road.
Head-Up Display – Keep your eyes on the road to avoid a collision while still getting access to important information like your speed, navigation directions, and radio.
Cornering Brake Control – When you're taking a corner at speed, this system applies the brakes automatically to help you stay in control.
Adaptive Cruise Control – This feature is able to automatically maintain a safe distance between your car and the one in front of you.
Passive Safety Features
Passive safety features are designed to mitigate the impact of a collision when it does occur. So, they remain passive unless called upon. Passive features on MINI cars include:
Smart Airbags – New MINI vehicles come with up to eight smart airbags.
Crash Sensor System – This feature automatically unlocks the doors, turns on the hazard lights, and cuts the fuel pump when the airbags go off.
Breakaway Engine – This feature helps the engine and gearbox absorb as much of the impact as possible in case of a forward collision.
Rollover Protection Bar – This mounted safety bar can deploy in just seconds to provide added protection if the vehicle rolls over.
Engine Immobilizer – This system automatically immobilizes the engine without the key.
Explore MINI New Car Safety Features Near Beverly Hills
See what can fit inside a MINI and discover all the new MINI safety features near Beverly Hills today at MINI of Santa Monica, serving drivers throughout the area. Feel free to contact us with further questions or to explore our new MINI inventory.
---
Related Posts from MINI of Santa Monica
One of the most common questions Los Angeles shoppers ask us is, "Are MINI Coopers reliable?" With comprehensive coverage, impressive safety ratings, and an award-winning reputation, MINI is one of the most reliable car brands around. From the MINI Cooper Base to the MINI Clubman to the MINI Countryman, each offers superior warranty protection and safety…

MINI vehicles offer active and passive safety features, both of which help make them safe cars for Los Angeles drivers. But what are the differences between these two features? Learn more at MINI of Santa Monica. What Can Fit Inside a MINI? Contact Us Active Safety Features Active safety features are designed to keep you in full control of…

If you've found yourself here, we're sorry. It means you're probably stuck around Culver City or Mar Vista with a dead battery. But it's not a big deal! Follow this simple guide and you'll quickly understand how to jump a car battery and how to use jumper cables, thanks to the MINI service team. Service Specials Contact…