How Much Do MINI Coopers Weigh?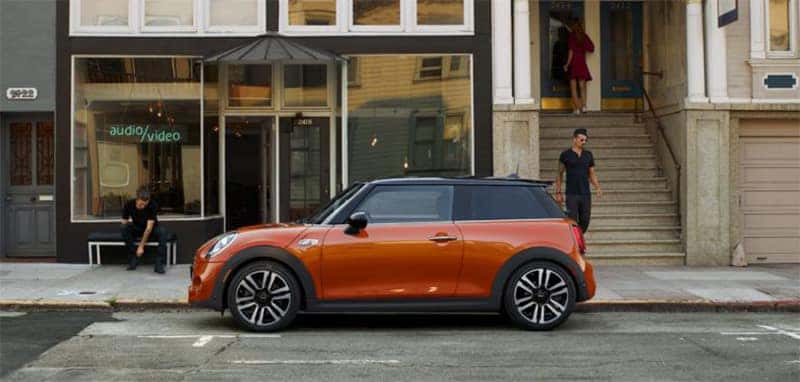 If you're thinking about buying a MINI Hardtop 2-Door near Mar Vista, then you may be asking yourself what can fit inside a MINI, and how much weight can MINI Coopers support.
MINI Cooper Curb Weight – Depending on the configuration you choose, the curb weight of a MINI Cooper comes in at between 2,605 pounds and 3,035 pounds.
MINI Cooper Passenger and Cargo Weight Limit – This figure is taken by subtracting the curb weight from the Gross Vehicle Weight Rating (GVWR). So, the MINI Cooper is capable of handling a total passenger and cargo load of between 850 pounds and 1,295 pounds, depending on the configuration you choose.
Check Out New MINI Vehicles Near Los Angeles today!
Drivers around Los Angeles can get their hands on a piece of MINI history with one of the new MINI vehicles from MINI of Santa Monica. Contact us with other questions before your visit!
Related News from MINI of Santa Monica
Contact Us Here at Mini of Santa Monica, we take sustainability seriously. We don't simply believe that our vehicles should be environmentally friendly. We believe that our dealership, serving drivers from Malibu to Beverly Hills and beyond, should be environmentally friendly too. From our opening through today, our dealership has cared deeply about the…

Exciting news is happening at MINI of Santa Monica located at 1402 Santa Monica Blvd in Santa Monica, California.  This magnificent dealership has recently attained Leadership in Energy and Environmental Design (LEED) Platinum status, the highest status attainable for a green building, from the US Green Building Council in Washington D.C.   This honor has…

Many people use the terms sunroof and moonroof interchangeably, but did you know there is a difference between the two? While both can let in the fresh Mar Vista air and make the interior of your car feel more open and spacious, there are design differences. Find out how these two popular features differ with MINI of Santa Monica….