MINI of Santa Monica Attains LEED Platinum Status
Exciting news is happening at MINI of Santa Monica located at 1402 Santa Monica Blvd in Santa Monica, California.  This magnificent dealership has recently attained Leadership in Energy and Environmental Design (LEED) Platinum status, the highest status attainable for a green building, from the US Green Building Council in Washington D.C.   This honor has been awarded to MINI of Santa Monica for the innovative and creative methodologies used in the design, construction and operation of this state of the art car dealership in Santa Monica.   Only a handful of automotive dealerships across America can boast of the highest Platinum Status of LEED.
The U.S. Green Building Council is committed to a sustainable, prosperous future through LEED, the leading program for green buildings and communities worldwide.  Their vision is that buildings and communities will regenerate and sustain the health and vitality of all life within a generation.  Their mission is to transform the way building and communities are designed, built and operated, enabling an environmentally and socially responsible, healthy, and prosperous environment that improves the quality of life.
MINI of Santa Monica, by attaining the highest status available, has shown an unwavering commitment to both the mission and vision of LEED and the Green Building Council.  The journey to achieve this status included the selection of a "brownfield" site (former gas station) for redevelopment, construction activities that included community involvement and the use of low-emitting materials, thermal comforting designs and controllable interior lighting that stays dormant when not in use.
MINI of Santa Monica is recognized as having achieved maximum energy efficiency, on-site renewable energy, and a solar roof for green power.   Enhancing its existence in the beautiful, seaside City of Santa Monica, the building reduces light pollution, reduces waste water and has water efficient landscape designs.
What is LEED?
USGBC offers certifications in LEED, or Leadership in Energy and Environmental Design, based on various environmental metrics. A point-based system determines whether an organization merits LEED certification status.
LEED's performance-based point system yields four different levels of certification. To reach the highest certification, Platinum, an organization and its facilities must meet thorough requirements. Take a look below to see just a handful of the requirements we met or exceeded.
What Did We Do to Earn Platinum?
What LEED Experts Look For
What We Did (and more)
Innovation and Design
From water catch basins in order to minimize water waste, to encouraging alternate transportation for our employees, we've done all we can to be LEED Platinum certified.
Location and Linkages
We levelled a former gas station, and implemented a novel building design in compliance with LEED best practices.
Water Efficiency
We reduced, reused, and recycled our overall water usage by 20%.
Energy and Atmosphere
We implemented a plan that includes specific methods for design in:

refrigerant management
an on-site energy source using solar arrays

We then tie these methods together to track general energy usage.

Materials and Resources
We reused and recycled as much as possible, including the walls, floors and roofing materials.
Indoor Air Quality
In our LEED building, we've eliminated tobacco smoke, noxious air delivery methods, and more.
Awareness and Education
MINI of Santa Monica met with community members to garner their input for our innovative, urban-designed dealership.
Why the Highest Level? Why Platinum?
In achieving LEED Platinum, an organization shows improved employee retention, as well as safer facilities for employees and customers alike. At MINI of Santa Monica, it's evident that we don't merely value the Santa Monica community and our employees, but we value the planet.
The innovations in design, engineering and operation of the dealership make it a destination that customers, staff and stakeholders alike can be proud of.   At MINI of Santa Monica we believe that sustainability and social responsibility are paramount to the future of our great planet and we are going to continue to do our best to achieve the highest standards in everything we do, everyday!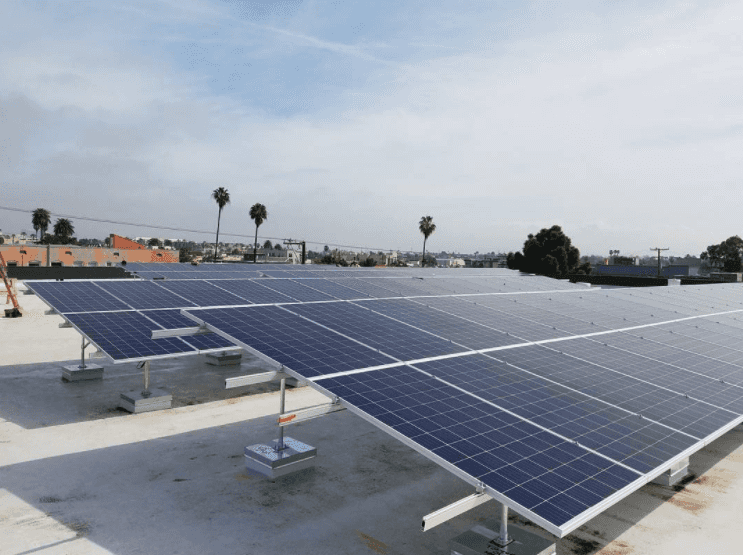 Have more questions about LEED, MINI of Santa Monica, MINI vehicles in general, or our dealership's commitment to environmental responsibility?
Feel free to contact us today.