MINI Cooper Brand History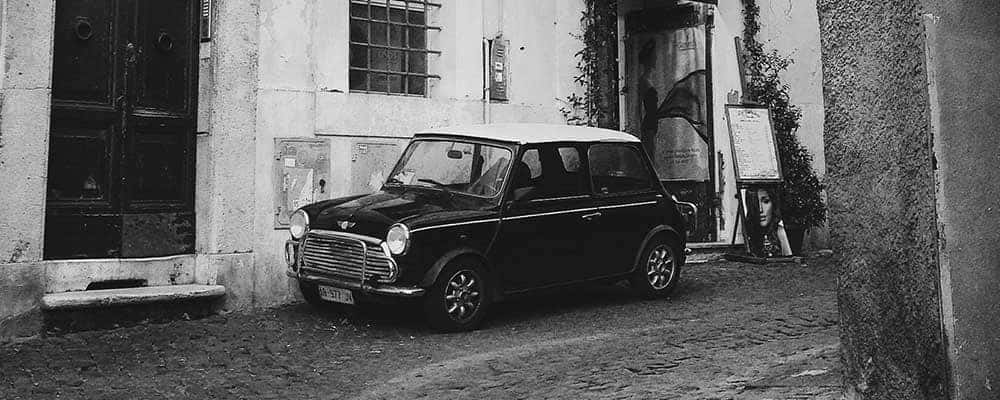 MINI Cooper has an impressive history of advanced automotive engineering and reliability. Learn the history of the MINI Cooper brand from the experts at MINI of Santa Monica!
MINI Awards & Accolades Contact Us
What Country is MINI from?
MINI was established in 1959, and from then until 2000 it was produced by English-based manufacturer British Motor Corporation. However, in 2000, BMW bought MINI—adding the influence of another giant of European automotive history to influence the growth of the MINI brand.
What was the Inspiration for MINI?
In the years following World War II the Suez Crisis ramped up, eventually sending oil prices through the roof. In 1957, Sir Leonard Lord of the Morris Company put his lead engineer on the assignment of building a small and fuel-efficient model that could still fit four passengers. Thus began many decades of automotive innovation, including plug-in vehicles and crossover SUVs that still drive around Los Angeles with grace.
MINI Benchmarks
Widespread Popularity – The MINI has always been a vehicle for everyone. From families on a budget to young folks, these cars offer economy, style, and everyday practicality in a single, neat, and surprisingly spacious, package
Plenty of Space – The MINI design was unique from the beginning when MINI's lead engineer pushed the wheels out to the corners and turned the engine on its side to provide more room for passengers without sacrificing performance.
Performance Heritage – From 1961's Classic MINI Cooper 997 to a variety of pickup truck and wagon configurations, MINI has built a variety of models with the performance accolades to get you where you're going with confidence.
Experience MINI Cooper History with MINI of Santa Monica
Drivers in Culver City have the chance to enjoy a piece of MINI history, as the new MINI vehicles for sale at MINI of Santa Monica continue to inhabit the greatest aspects of models past. Check out our lineup of new MINIs for sale, and don't hesitate to contact us to find out more!
Related Posts from MINI of Santa Monica
Exciting news is happening at MINI of Santa Monica located at 1402 Santa Monica Blvd in Santa Monica, California.  This magnificent dealership has recently attained Leadership in Energy and Environmental Design (LEED) Platinum status, the highest status attainable for a green building, from the US Green Building Council in Washington D.C.   This honor has…

Many people use the terms sunroof and moonroof interchangeably, but did you know there is a difference between the two? While both can let in the fresh Mar Vista air and make the interior of your car feel more open and spacious, there are design differences. Find out how these two popular features differ with MINI of Santa Monica….

Are you ready for a new vehicle, but are left wondering, "What car should I buy?" At MINI of Santa Monica we can help you answer that question. Your car does more than take you around Los Angeles: it's a reflection of your personality, taking care of your needs while exuding your distinctive style. You're drawn to particular models, brands,…