MINI OEM Parts vs. Aftermarket Parts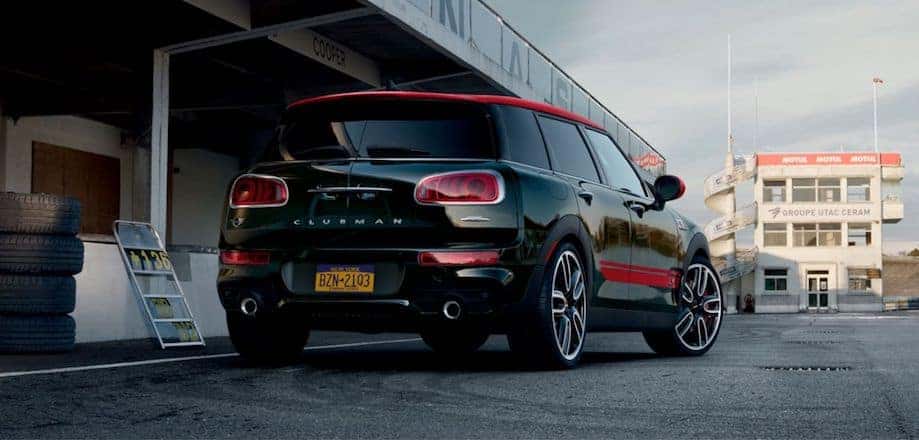 Although new MINI models are built to withstand the tiring Los Angeles commute, they still require routine maintenance with rugged parts. But which parts are best engineered for your MINI? While aftermarket parts may be a tad cheaper, MINI OEM parts outclass aftermarket solutions in a variety of ways. Do your parts research here, and while you're at it, make use of our rotating parts specials in Santa Monica.
Quality
Your MINI vehicle has been meticulously engineered and constructed by automotive experts. Thus, MINI engineers pay careful attention to how each part delicately interacts with its system, and how each part interacts with the vehicle as a whole. When you buy a MINI OEM part, you're getting a part that has been designed and approved by MINI engineers, helping to ensure optimal durability, performance, and efficiency. Although aftermarket parts may fit your MINI just fine, they don't have the quality stamp of approval from the manufacturer.
Selection
At the MINI parts department at MINI of Santa Monica, we have a huge selection of MINI OEM parts for many models and years, and if we don't have the authentic MINI part you're looking for in stock, we deliver the part to our parts department. That way, you won't have to wait around. When you're dealing with an aftermarket vendor, you'll likely have a limited number of parts from which to choose.
Parts Warranty
Every MINI OEM part comes with manufacturer warranty coverage, which means that if anything goes wrong due to a fault with the part, we will replace it for you. With aftermarket parts, it's not certain you'll get warranty coverage. Here are some warranties you'll find on MINI parts:
MINI Oil Filter: 2-years/unlimited mileage limited warranty.
MINI Brake Pads: 2-years/unlimited mileage limited warranty.
MINI Brake Discs: 2-years/unlimited mileage limited warranty.
MINI Xenon Headlights: 2-years/unlimited mileage limited warranty.
MINI Wiper Blades: 2-years/unlimited mileage limited warranty.
MINI Spark Plugs: 2-years/unlimited mileage limited warranty.
Culver City drivers: Keep in mind that warranty repairs do not constitute an extension of the original limited warranty period for the vehicle or a part thereof.
Get Authentic MINI Parts Near Mar Vista at MINI of Santa Monica
Get answers to all your MINI maintenance questions with MINI of Santa Monica, including how to jumpstart a car. And if you're in need of MINI OEM parts near Beverly Hills, then order parts from our dealership. We're located at 1402 Santa Monica Boulevard in Santa Monica, CA. Contact us today to get started.
---
Related Posts from MINI of Santa Monica
One of the most common questions Los Angeles shoppers ask us is, "Are MINI Coopers reliable?" With comprehensive coverage, impressive safety ratings, and an award-winning reputation, MINI is one of the most reliable car brands around. From the MINI Cooper Base to the MINI Clubman to the MINI Countryman, each offers superior warranty protection and safety…

Although new MINI models are built to withstand the tiring Los Angeles commute, they still require routine maintenance with rugged parts. But which parts are best engineered for your MINI? While aftermarket parts may be a tad cheaper, MINI OEM parts outclass aftermarket solutions in a variety of ways. Do your parts research here, and…

If you've found yourself here, we're sorry. It means you're probably stuck around Culver City or Mar Vista with a dead battery. But it's not a big deal! Follow this simple guide and you'll quickly understand how to jump a car battery and how to use jumper cables, thanks to the MINI service team. Service Specials Contact…