Moonroof vs. Sunroof: What's the Difference?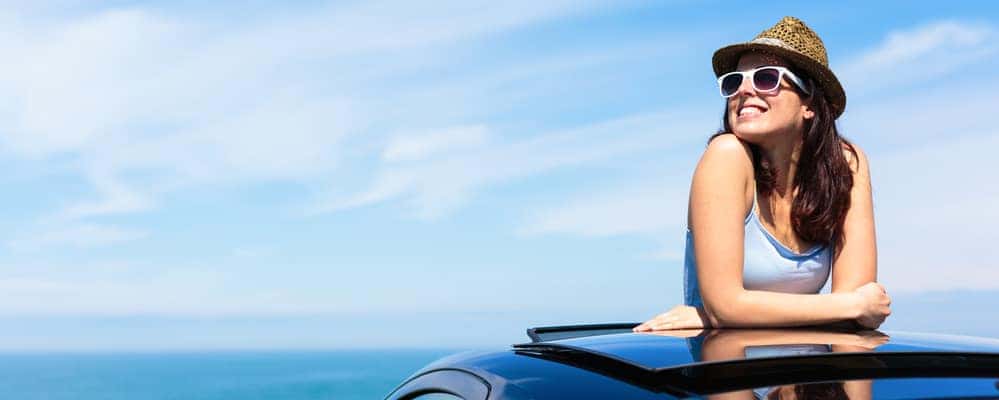 Many people use the terms sunroof and moonroof interchangeably, but did you know there is a difference between the two? While both can let in the fresh Mar Vista air and make the interior of your car feel more open and spacious, there are design differences. Find out how these two popular features differ with MINI of Santa Monica.
Difference Between Sunroof and Moonroof
A sunroof is a panel made of glass or metal installed in the roof of a car, truck, or SUV, which slides open or pops up to allow light and air into the cabin. A moonroof is usually a clear or tinted glass panel that slides between the roof and the headliner, and often can be tilted open to let in fresh air.
What Are Panoramic Roof Systems?
There are multiple versions of sunroofs and moonroofs which include: pop-up, spoiler, inbuilt, top-mount, solar, removable, electric, and electronic. Even with all of this variety, the panoramic roof remains one of the most popular. Panoramic roofs are most often offered as an available feature on mainstream models, while they can be found standard on many luxury makes and models. Panoramic roofs come with multiple panels in the roof that are either operable or fixed. This allows front and rear passengers to individually open their panel for fresh air and sunlight — just the thing for enjoying Culver City's weather.
MINI Panoramic Roof
Panoramic roof systems can be found on new MINI models throughout the lineup, including on the:
MINI Hardtop 2 Door- Found on the Signature trim and above
MINI Countryman- Standard at base Classic trim and above
MINI Clubman- Featured on the Signature trim and above
Experience the Luxury Features of a MINI Cooper at MINI of Santa Monica
If you're ready to experience the open feeling and sporty performance of a MINI model, contact MINI of Santa Monica to schedule a test drive today. We offer a variety of Manager's Specials, to help you get the luxury features you want on your MINI model for less!
---
More from MINI of Santa Monica