MINI of Santa Monica's Used Car Checklist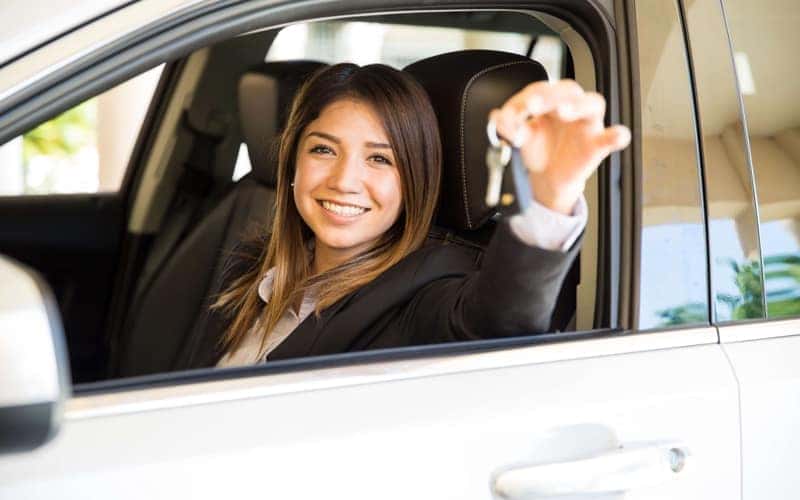 Those thinking about buying a pre-owned vehicle near Los Angeles already know there are plenty of used cars for sale at MINI of Santa Monica. But what are the questions you should be asking when considering buying a used car? Find out with this used car buying guide from the team at our Santa Monica MINI dealership.
Questions to Ask When Buying a Used Car
"Do you have a vehicle history report?"
Find out if the dealer has a vehicle history report that details the vehicle's maintenance, ownership, and repair history.
"Is the car still under warranty?"
Find out if the vehicle is still under its basic, powertrain, or limited warranty. If you're buying a Certified Pre-Owned MINI, then you know you'll get at least a manufacturer limited warranty.
"Is there anything wrong with the car?"
At MINI of Santa Monica, we're committed to a transparent shopping experience, but you can't always be assured of that wherever you buy a used car. In order to see for yourself if the car is in good condition, you need to know what to check for when you take it for a test drive. This includes checking for screeching or "soft" brakes, seeing if the steering system is responsive, listening for any strange rattling noises or other sounds, and checking all the electronics.
"Can I get the car inspected?"
If you're uncomfortable making the purchase on the spot, it's worth seeing if it's possible to have a trusted technician do an inspection of the car for you.
"Do you offer used car leases?"
If you're looking to save even more, you may consider used car leasing. After all, leasing a car offers lower monthly payments than financing one. Not all West Hollywood dealerships offer used car leases, so you'll want to be sure to ask.
"Can you drop the price?"
If you're still happy with the car, trying seeing if there's any wiggle room with the price. Take a look at the Kelley Blue Book Value, and see how it compares to the asking price for the make, model, year, and trim you're hoping to buy.
Get a Deal on a Quality Used Car Near Los Angeles at MINI of Santa Monica!
Take the uncertainty out of used car shopping, and instead browse the reliable used cars for sale near Beverly Hills at MINI of Santa Monica. You can even calculate your car payment online! Visit us today at 1402 Santa Monica Boulevard in Santa Monica, CA, or contact us to schedule a test drive.
Related Posts from MINI of Santa Monica
Contact Us Here at Mini of Santa Monica, we take sustainability seriously. We don't simply believe that our vehicles should be environmentally friendly. We believe that our dealership, serving drivers from Malibu to Beverly Hills and beyond, should be environmentally friendly too. From our opening through today, our dealership has cared deeply about the…

Exciting news is happening at MINI of Santa Monica located at 1402 Santa Monica Blvd in Santa Monica, California.  This magnificent dealership has recently attained Leadership in Energy and Environmental Design (LEED) Platinum status, the highest status attainable for a green building, from the US Green Building Council in Washington D.C.   This honor has…

Many people use the terms sunroof and moonroof interchangeably, but did you know there is a difference between the two? While both can let in the fresh Mar Vista air and make the interior of your car feel more open and spacious, there are design differences. Find out how these two popular features differ with MINI of Santa Monica….