Vegan Restaurants in Culver City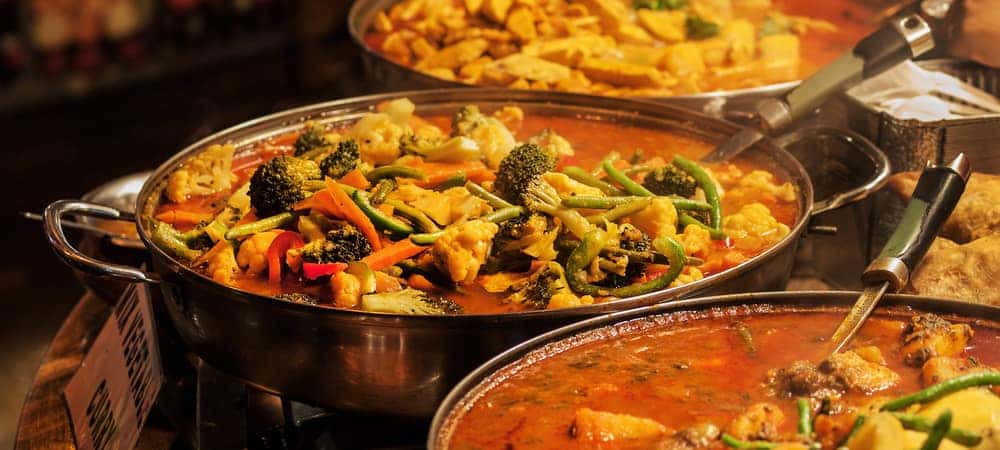 The staff at MINI of Santa Monica is always happy to talk about the latest cars – and the latest places to eat! If you're in the neighborhood, why not check out some of our favorite vegan restaurants in Culver City that are sure to satisfy any appetite? Featuring fresh ingredients and innovative flavors, you'll never forget a meal in town. Take a look at our some of our favorite Culver City restaurants below!
Make Out
Make Out prides itself on a warm atmosphere and fresh cuisine, which makes it one of our favorite restaurants in Culver City. Featuring hip décor and tons of tasty options, you'll want to spend some extra time relaxing in this charming establishment. Pick up breakfast like an acai bowl or almond butter toast, and don't miss out on vegan twists on classics like cacio e pepe or coconut ceviche taco wrap with guacamole.
Sage Plant Based Bistro
Locally sourced, organic ingredients are staples of Sage Plant Based Bistro, a plant-based bistro and brewery with something for everyone. Plan a brunch with friends to try delicious entrees like coconut tacos al pastor, sweet potato pancakes, or tempeh sausage Florentine. Stop by for dinner to enjoy options like potato and broccoli perogies or eggplant arrabiata. Sage even features a kid's menu for the little ones, so the whole family can enjoy a terrific meal together.
Samosa House East
Vegan food fanatics know that Indian cuisine is one of the best choices for meat-free fare, and Samosa House East is a prime example of just how flavorful and vibrant vegan cooking can be. If you're a little tired of tofu and tempeh, you'll love meat alternatives like jackfruit and paneer. Pick up a combination plate with rice and soup for a hearty meal or try a few appetizers like the legendary samosas or mixed pakora.
Find Out More with MINI of Santa Monica
Now that you know our favorite Culver City restaurants, why not plan your visit today? And while you're in the area, check out MINI of Santa Monica for all of your auto-related needs. From sales to service to parts, we've got everything that you need for a terrific driving experience. Contact us with any questions, or take a look at our top restaurants near Santa Monica Pier.
---
More From MINI of Santa Monica
Exciting news is happening at MINI of Santa Monica located at 1402 Santa Monica Blvd in Santa Monica, California.  This magnificent dealership has recently attained Leadership in Energy and Environmental Design (LEED) Platinum status, the highest status attainable for a green building, from the US Green Building Council in Washington D.C.   This honor has…

The staff at MINI of Santa Monica is always happy to talk about the latest cars – and the latest places to eat! If you're in the neighborhood, why not check out some of our favorite vegan restaurants in Culver City that are sure to satisfy any appetite? Featuring fresh ingredients and innovative flavors, you'll…

We all need a good laugh from time to time. The MINI of Santa Monica team wants to keep you in stitches so you're able to enjoy the finer things in life. Whether you're into stand up comedy, improv, or sketch, Los Angeles has plenty of comedic offerings. Check out our list of the best…