Who Owns MINI Cooper?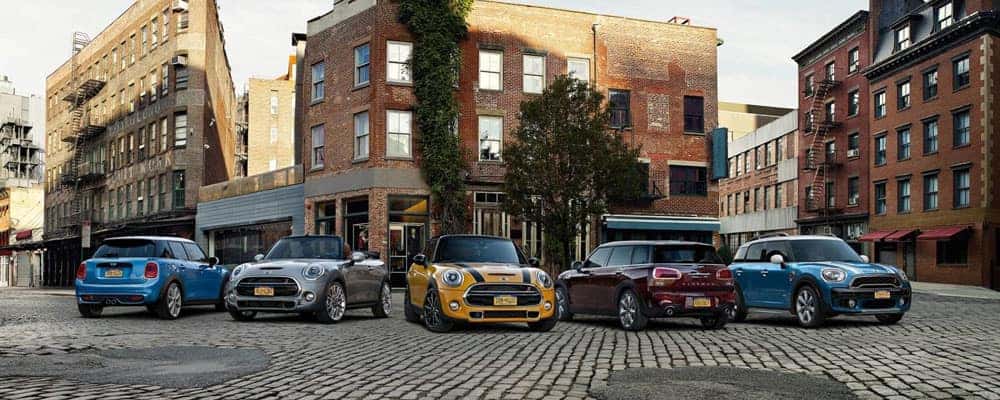 BMW owns MINI Cooper, and BMW's owned MINI Cooper for some time now. MINI Cooper was bought out by BMW in 2000. Before BMW's acquisition, the Rover Group owned MINI. BMW bought the Rover Group in 1994, and BMW then broke up the group in 2000, retaining the MINI badge. You heard it here first: BMW owns MINI Cooper! Learn more MINI Cooper history at MINI of Santa Monica!
MINI Cooper History
MINI vehicles were first produced in 1959. Considered an icon of 1960s European driving culture, MINI vehicles offered a front-wheel drive layout, so that drivers could fit more luggage in their trunk. Such inspiring engineering influenced other small cars in the market such as the Volkswagen Beetle; however, MINI models simply outmatch the competition, as history has shown. In 1969, MINI became its own mark, and continued to produce successful hatchbacks for European drivers. In 2002, MINI broke into the United States market; BMW's acquisition of MINI, no doubt, contributed to this expansion. One can find notes of BMW performance and savvy technology throughout the MINI lineup. With impressive engine features like twinpower turbo engines, different driving modes, and more, luxury automotive specs come standard on all MINI vehicles.
MINI Cooper Awards and Accolades
MINI was dubbed the "European Car of the Century" by a panel of 130 international automotive journalists in 1999. Though the brand had a few shifts in owners, it seems to have found its groove with BMW. Contact us to learn more about MINI logo history, or to take a peek at our exquisitely crafted affordable cars today.
---
Related Posts from MINI of Santa Monica
MINI Cooper has an impressive history of advanced automotive engineering and reliability. Learn the history of the MINI Cooper brand from the experts at MINI of Santa Monica! MINI Awards & Accolades Contact Us What Country is MINI from? MINI was established in 1959, and from then until 2000 it was produced by English-based manufacturer British Motor…

MINI Reliability New Vehicles If you're thinking about buying a MINI Hardtop 2-Door near Mar Vista, then you may be asking yourself what can fit inside a MINI, and how much weight can MINI Coopers support. MINI Cooper Curb Weight – Depending on the configuration you choose, the curb weight of a MINI Cooper…

Contact Us Here's a brief history of the changes in the MINI logo, even throughout MINI's change in ownership: 1959 – When British Motor Corporation first started producing MINI vehicles, they had a wide array of different MINI logos for different MINI models. 1962 – This culminated with the 1962 logo, which featured wings…