Why is My Car Making Strange Noises?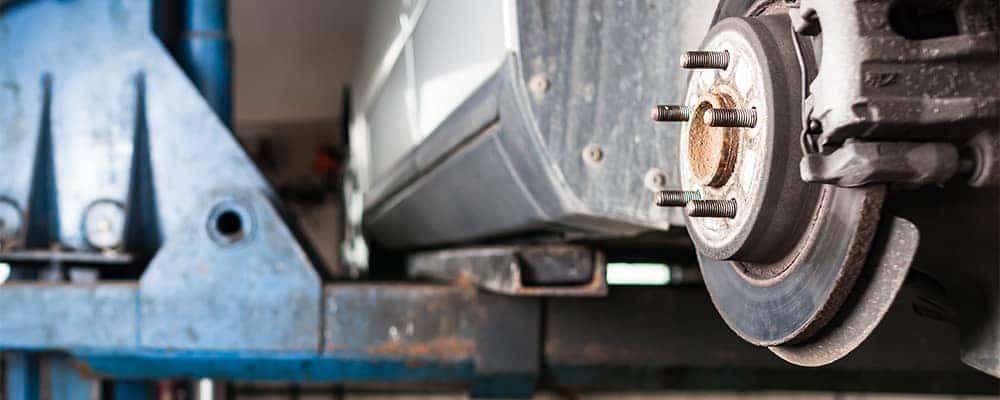 No driver wants to hear strange car noises while cruising through West Hollywood or Beverly Hills. Sure—not all car noises are cause for alarm, but most are bad news, especially if you weren't hearing them until recently. The service center at MINI of Santa Monica diagnoses strange car noises often, so we've put together a quick guide to help you get an idea of what's causing strange sounds from your MINI model.
Brake System
Brakes are one of your car's hardest working safety systems. Fortunately, damaged brakes are noisy, so it's easy to tell when you need to schedule service near Culver City or Mar Vista. Here are a few classic red flags:
Clunking noises—are often the result of steering system parts and brake hardware wear and tear, or an incorrectly mounted disc brake caliper.
Squealing noises—point to loose disc brake calipers, brake pad damage or overheating, or dirt on brake components like the drums, rotors, and pads.
Engine
Car engines are comprised of so many parts that it's hard to determine the cause of a problem based on sound alone. The nature of the sounds themselves, as well as when they're heard, can help you narrow down the causes:
Squealing noises during acceleration—are often caused by slipping drive belts and loose or improperly fitted drive pulleys.
Ticking noises—are common if the engine valves are stuck or need adjusted, or there's a sludgy blockage in the engine.
Popping noises—can be attributed to a number of problems, including a dirty air filter, ignition issues, water in the fuel, or a clogged catalytic converter.
Clicking noises during idling—are often the result of maladjusted vales, low oil or oil pressure, or rattling fuel injectors (normal).
Knocking noises under the hood—are usually caused by a low gas octane rating, a clogged air filter, or improper timing.
Steering & Handling
Sometimes, strange car noises can only be heard during specific speeds or driving maneuvers. Listen closely for any of the following:
Front clinking noises during cornering—likely mean the brake pads are loose, the CV-joints are worn, or something is lodged between a brake pad and rotor.
Whirring noises that change with vehicle speed—are frequently caused by worn universal joints, transmission damage, wrong tire type, broken torque converter. or a poorly lubricated differential unit.
General noises when you turn a corner—usually point to a problem with steering linkage, such as poor lubrication or a loose or broken component.
We'll Help You Diagnose Strange Car Sounds!
If you've noticed any of the noises described above, schedule a service appointment at MINI of Santa Monica near Los Angeles. Our certified technicians can help you get to the bottom of issues like noises, battery problems, or car leaks. We can even teach you how to check fluid levels. Before you schedule, be sure to check out our latest service specials for savings on important services and parts for your MINI.
Related News from MINI of Santa Monica
Many people use the terms sunroof and moonroof interchangeably, but did you know there is a difference between the two? While both can let in the fresh Mar Vista air and make the interior of your car feel more open and spacious, there are design differences. Find out how these two popular features differ with MINI of Santa Monica….

Are you ready for a new vehicle, but are left wondering, "What car should I buy?" At MINI of Santa Monica we can help you answer that question. Your car does more than take you around Los Angeles: it's a reflection of your personality, taking care of your needs while exuding your distinctive style. You're drawn to particular models, brands,…

The staff at MINI of Santa Monica is always happy to talk about the latest cars – and the latest places to eat! If you're in the neighborhood, why not check out some of our favorite vegan restaurants in Culver City that are sure to satisfy any appetite? Featuring fresh ingredients and innovative flavors, you'll…